Posted by By Jim at 16 February, at 23 : 45 PM Print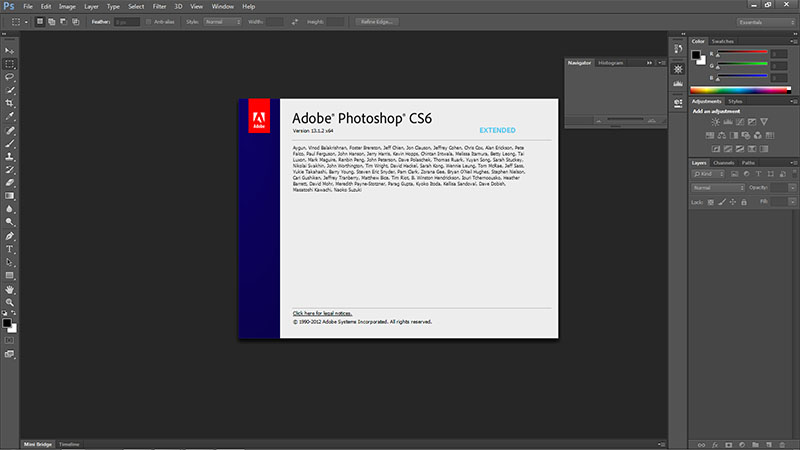 Warning: count(): Parameter must be an array or an object that implements Countable in /home/thefot6/public_html/wp-content/themes/Video/single_blog.php on line 56

Adobe has recently announced a new program for their customers – the Adobe Creative Cloud.  Under this new program, users pay $49.95 a month instead of paying to use the software outright.  Is this really a good deal?  Well, I took a look, crunched some numbers and concluded, for the customers, it certainly can be!
If you get in before April 19, 2013, you can get an even better deal – only $29.95 a month for the first year!  If you are a teacher or student, you only pay $19.95 a month.
These prices aren't per program, or only for a couple of the Adobe products – it covers nearly the entire Adobe suite of products!  The creative suite would cost $1899 under the regular purchase plan, or $600 a year under the new plan (paid by the month and only $360 if you get in before April 19th).  In addition, you can also stop at any time – no contract or obligation.
Here are some of the programs you get under the Creative Cloud program: Photoshop Extended, Lightroom, Premiere Pro, After Effects, Dreamweaver, Audition, InDesign, Flash Professional, Fireworks, Acrobat Pro, Prelude – and I would go on, but my fingers are numb!!  In addition, you also get 20Gb of Cloud shared space, ProSite and Behence.  If that wasn't enough, you will also get instant access to all new updates, enhancements and bug fixes.
If you only use one or two Adobe products, then the Creative Cloud may not be any financial advantage.  However, for someone like me who uses Photoshop, Lightroom, After Effects, and Audition (for The Fotobug podcast), upgrading the separate programs would cost me a lot more that $600 per year – and I took advantage of the first year special at $29.95 a month!
I highly recommend, if you use two or more Adobe products, that you take a serious look at this new offering.   You will not only save yourself some money, but with all those programs, it's like being a kid in a candy store and you can have all the candy you want!
UPDATE 9/22/13:  We just interviewed Mr. Timothy Plumer from Adobe who answers some listener questions about Creative Cloud and discusses the Creative Cloud offerings and program.  I recommend you check out The Fotobug Podcast #87!
Blog, Review adobe, creative cloud, lightroom, photoshop, review