Posted by By Jim at 1 May, at 20 : 39 PM Print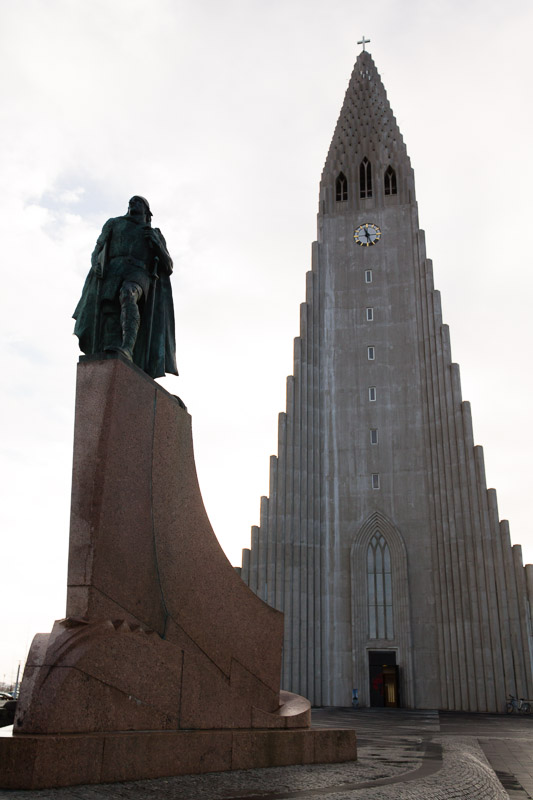 Warning: count(): Parameter must be an array or an object that implements Countable in /home/thefot6/public_html/wp-content/themes/Video/single_blog.php on line 56

I recently returned from conducting a workshop in Iceland. Unfortunately, the day I arrived, the weather was less than ideal. In fact, it was rainy, over-cast and windy! Although I didn't expect much, I took some images in Reykjavik of the Hallgrímskirkja Lutheran Church and the statue of Leif Erikson in front of it. If the conditions weren't bad enough, the sun was also behind the church! Here is one of the original images as it came out of the camera.  Not very exciting, is it?
Well, I was recently reading the new Lightroom 4 book from Scott Kelby and he mentioned a technique for adjusting low contrast images – so I decided to create a preset in Lightroom and give it a try.  Imagine my surprise!  Check the adjusted image below the original!
Big difference!  Thank you Scott!
Now, this may not be as good as an image shot it better light, but it still created a much improved image that I wouldn't mind showing.  I also added two more (original and adjusted) image of just the statue by itself.
Rather than give you the adjustments, how about I just share the preset?  CLICK HERE to download the preset and then import it into Lightroom presets (on the left under the Develop setting).  I named it SK-Contrast as a tribute to Scott Kelby!
NOTE – click on the images for larger views!